... YOU SHOULD because they are fabulous! These silk dress pants with moire prints in some of this Spring's favorite colors sure will make a fashion statement. Wear them with simple shapes and neutral colors on top would be the best because the last thing we want is having anything that would clash with Dolce & Gabbana!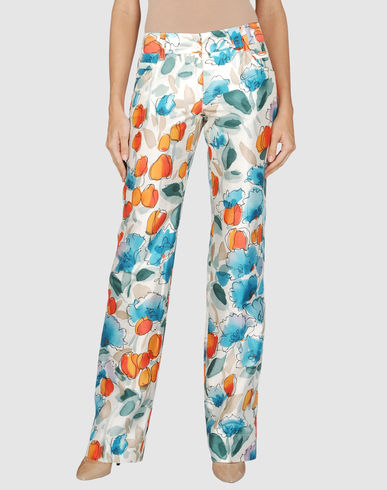 DOLCE & GABBANA Dress pants $245
P.S. Thinking about
this Spring's color trends
makes me wanna dance around in my PJs.