The first lesson that I learned in my History of Costume class was that fashion is evolutionary, and it always repeats itself on cyclical terms. Recently, I have been fascinated by how people used to dress in historic times such as the Elizabethan era, 17th and 18th century. Despite all the inconveniences that came with these clothing, I secretly wish that we can dress like that once again. Luckily, there has been some historic revival on the runways recently, and I absolutely love it. The details are rich and busy, which give everything a luxurious feeling. The garments remind us of the golden times when things were extravagant and formal, which perhaps allow us to escape the thoughts of current economic difficulties
- momentarily at least
.
We can get lost in our own fantasy-land where we are all royalties, and we dressed to express wealth....
Some Collections that made an impression on me:
Fall 2010 Alexander McQueen RTW (
Via)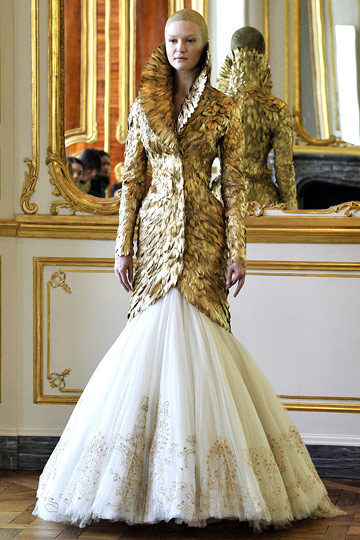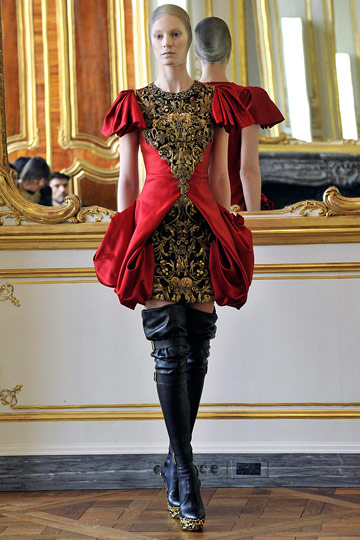 Fall 2010 Chanel Couture (Via)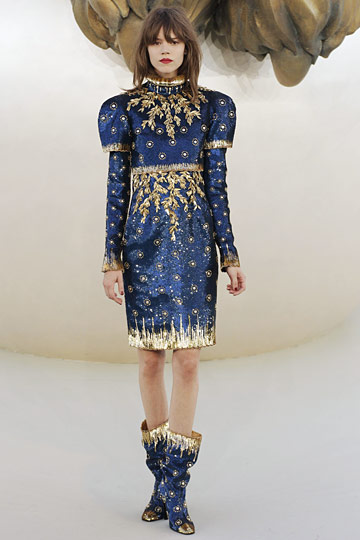 This collection is a little old, but I can't stop drooling over it. John Galliano is a genius.
Spring 2010 Christian Dior Couture (
Via
)