Fashion is a funny thing, it goes up and down, in and out, and conservative to outrageous. There were a lot of see-through pieces in Fall 2010 collections, so I guess we are ready to be extreme and outrageous again - perhaps as an attempt to lift our mood a little in a rather depressing economy.
Personally, I LOVE these sheer and see-through pieces. They speak a language of confidence and elegance, and at the same time, express extreme femininity and sexual liberation. With proper accessories (and coverings), see-through outfits could be made suitable for a lot of occasions.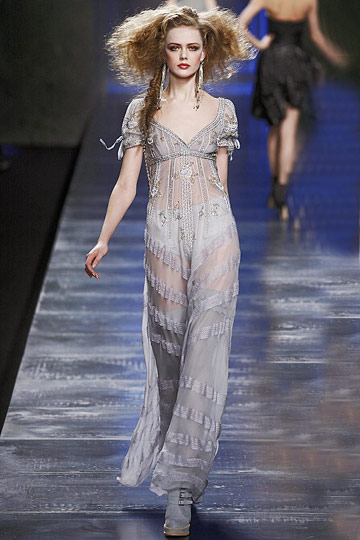 Christian Dior Fall 2010 RTW
Christian Dior Fall 2010 RTW
Anna Valerie Hash Fall 2010 RTW
Gucci Fall 2010 RTW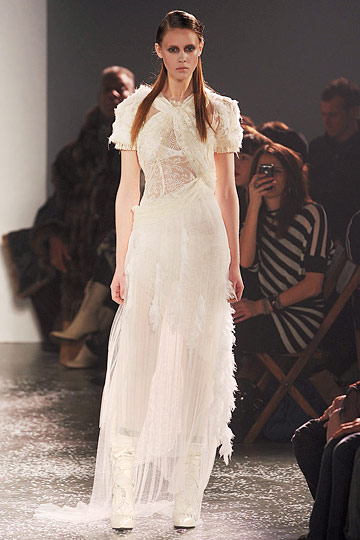 Rodarte Fall 2010 RTW
Ready to make a statement on the streets yet? You can get awesome see-through basics at affordable prices from American Apparel!
Nylon Spandex Stretch Lace Long Sleeve Mini Dress $50
Nylon Spandex Stretch Floral Lace Long Sleeve Thong Bodysuit $44
Now, just imagine (or not) the possibilities!